But, Oksana, you might say. I want to create something that I LOVE, not just what people buy!
Well, in my book, if you are not having fun and enjoying your work, than your art will not shine as bright as it can. Having created 5000+ repeat pattern designs selling online and after 10+ years owning a online textile design studio, 70+ freelance pattern design projects, I can tell you that there is a way to merry the topics and styles that you enjoy to create in with the topics that will sell.
- No more confusion what topic to spend your time on!
- No more feeling of overwhelm by all inspiration that it out there!
- Now you have the feeling of clarity and confidence that the topics you are creating patterns in will sell (if you combine them with artistic skills and with technical execution, of course)
I developed a system that I personally follow to design 5000+ repeat patterns and every week knowing exactly what to create. It took me years of hard work and research to put this together and it is available for you in my new online course: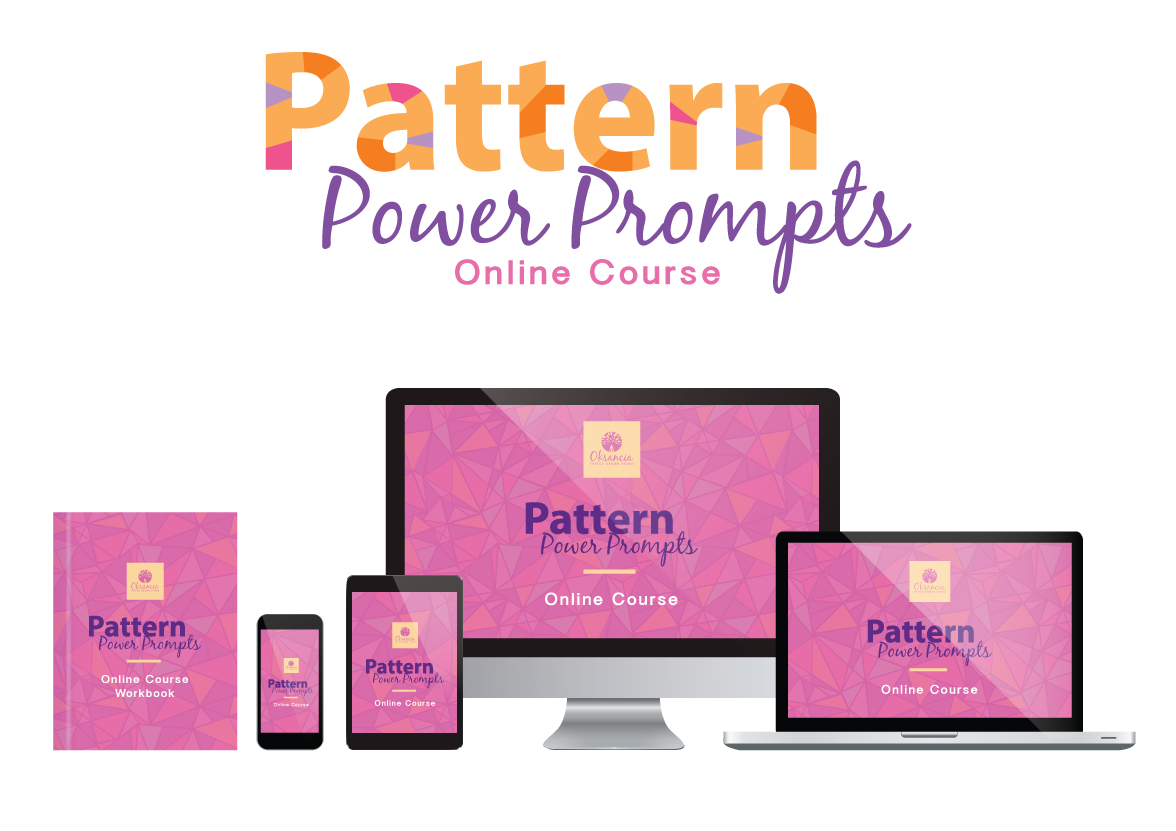 Our 12 weeks Pattern Power Prompts online course is full of awesome ideas for topics and styles that will keep your creative juices flowing for months. Every week you will receive a prompt in your inbox with photos, ideas, trends, and styles to fill up your pattern portfolio fast with wonderful patterns that sell.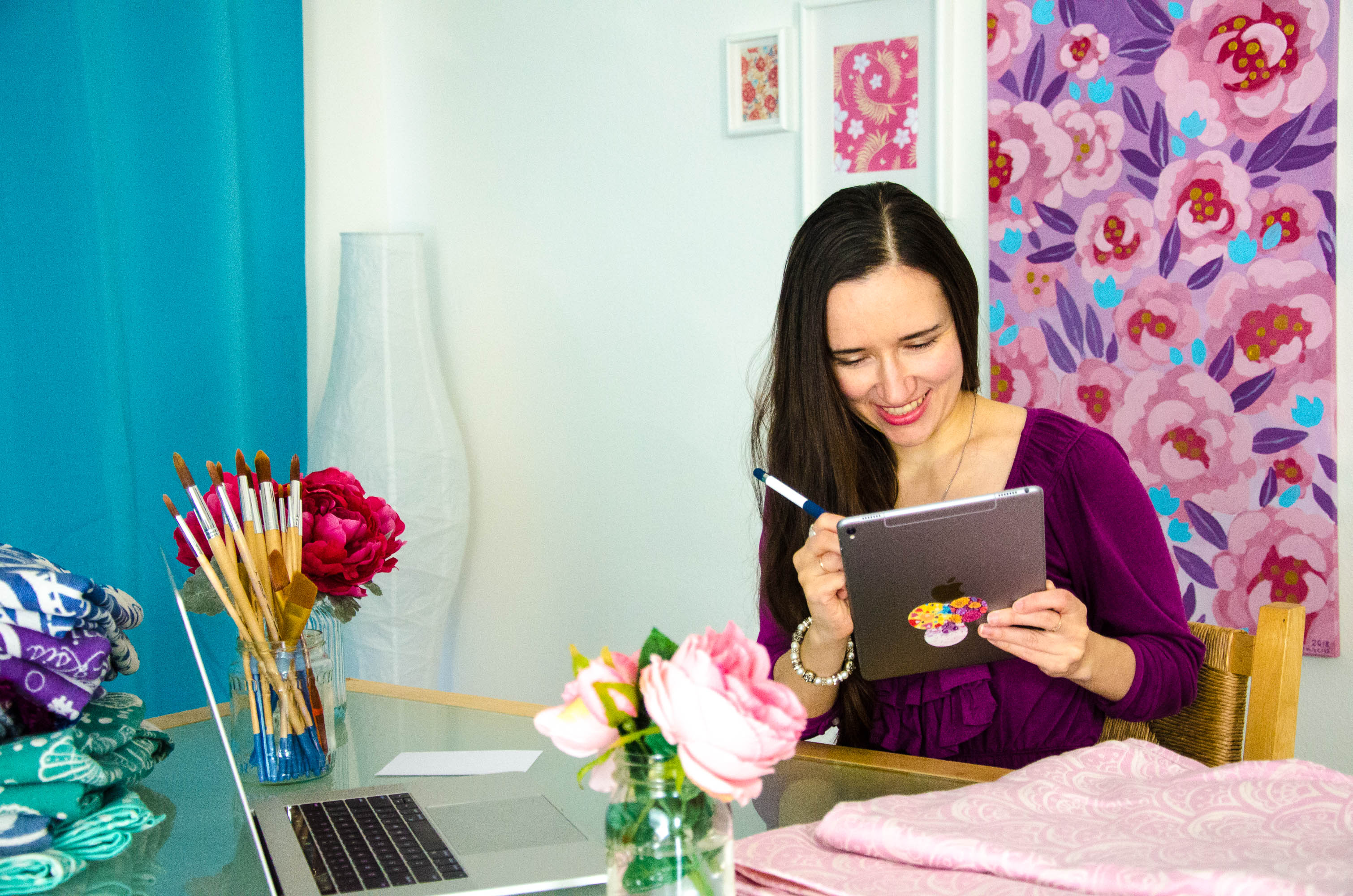 Every lesson is a new challenge with a PDF Workbook to track your work every week that helps you stay on top of all that you created and makes it easy to analyze the performance of your patterns over time.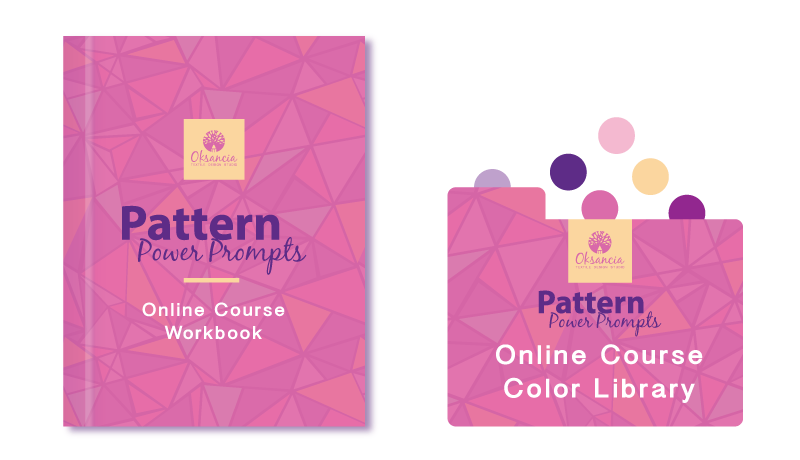 Many of my students are asking about color schemes and how to work with color in any given topic so I included a bundle of PPP Color Inspirations Ai file and PPP Color Ai Library so that you always have a color scheme suggestions in every lesson.