Our school got a Teachable award!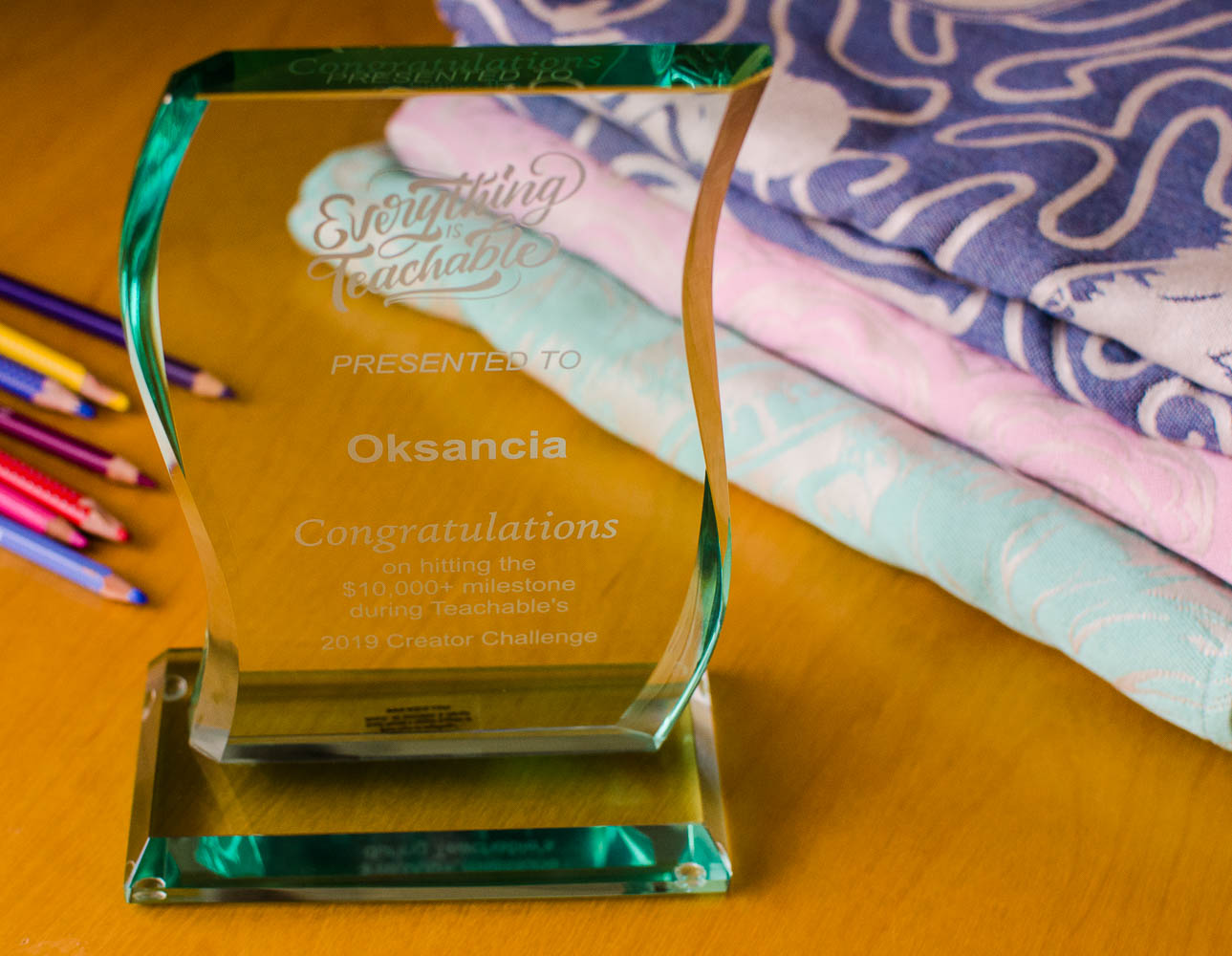 I am soooo excited today because something really awesome happened! 🙂
My online school got an award from Teachable! Oh my goodness!
Teachable is one of the biggest online course hosting platforms and I use it for my Pattern It Up online course and my all other online courses. They are really amazing and I love how simple and easy their tools are.

During the summer months I took part in a challenge and was able to hit the top milestone in it. I couldn't believe my eyes when I saw an email from the Teachable team congratulating me and letting me know that I will receive my award soon.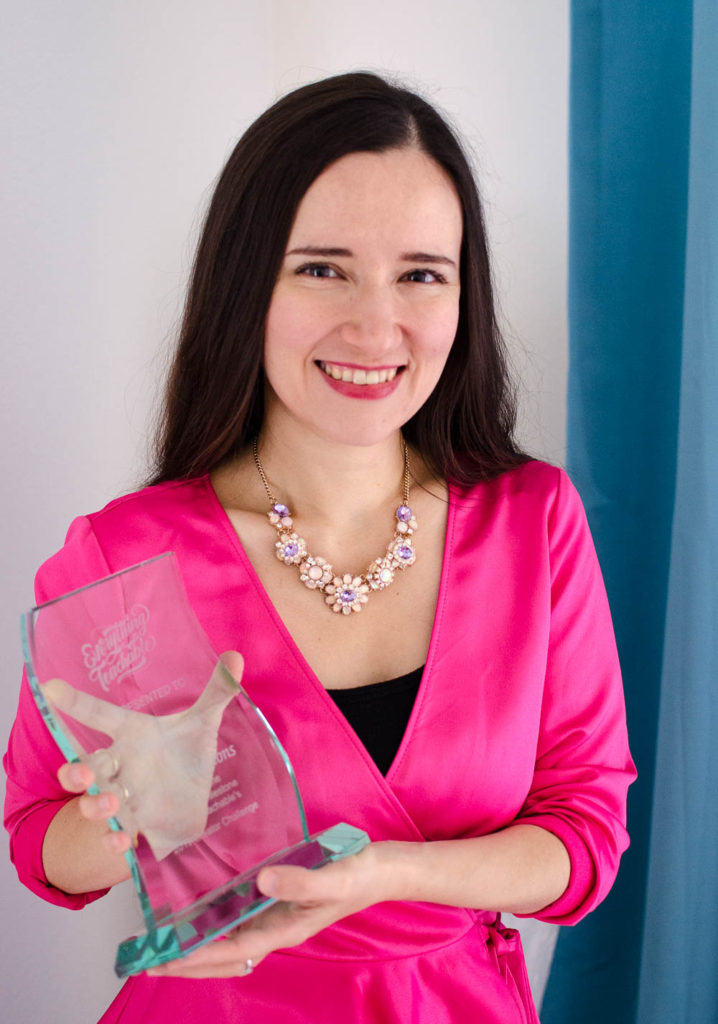 So exciting!!!
When I first held this awesome symbol that my online school and the amazing students in it are really growing and doing amazing things, I immediately thought that…
We never really know all the amazing things we can do in this world.
In none of my dreams did I think that I would have close to 1000 students across different platforms and thousands of followers when I created that first vector pattern on my old laptop in my little apartment in a 130-year-old house in the Netherlands 🙂
In none of my dreams did I think that I would go on to create 10,000+ vector patterns, work with incredible brands across the globe, and be sharing my experience with you today!
And in none of my dreams did I think that I would love teaching online so much after setting out to be an interpreter, then a children's book illustrator, then an independent textile designer, then an online educator… then… who knows? 🙂
My life lesson is:
Don't limit your potential with what others or most importantly YOU think you can or cannot do! You are capable of incredible things and I can't wait to hear about your success.
Of course, this award is as much for me as it is for the amazing students of my online school who are making their creative dreams a reality. It couldn't have happened without you <3
Keep going!
Oksancia